Cloud cPanel S
Secure and professional websites
Only
19.99€
/mois
Price guaranteed for life
1 Domain Offered

cVPU 6

 dedicated vCore

16Go RAM
60Go Drive SSD

1 fixed IP address

Protection anti-DDoS
USER SSH access

100 Mb / s network

Bandwidth unlimited
Support in France 7d/7
Cloud cPanel M
Secure and professional websites
Only
39.99€
/mois
Price guaranteed for life
1 Domain Offered
cVPU 12 dedicated vCore
32GB RAM
120GB Drive SSD
1 fixed IP address
protection DDoS
ROOT SSH Access
100 Mb / s network
Bandwidth unlimited
Support in France 7/7
Cloud cPanel L
Large professional websites
Only
59.99€
/mois
Price guaranteed for life
1 Domain Offered
cVPU 16 dedicated vCore
48GB RAM
160Go drive SSD
1 fixed IP address
protection DDoS
ROOT SSH Access
100 Mb / s network
Bandwidth unlimited
Support in France 7/7
A Powerful, reliable and flexible Cloud server, ideal for businesses!
Complete & easy to use thanks to the cPanel control management
cPanel allows you to manage websites, e-mail addresses, databases, technical features (php & other programming languages) in a few clicks. You can give access to your customers to make them autonomous.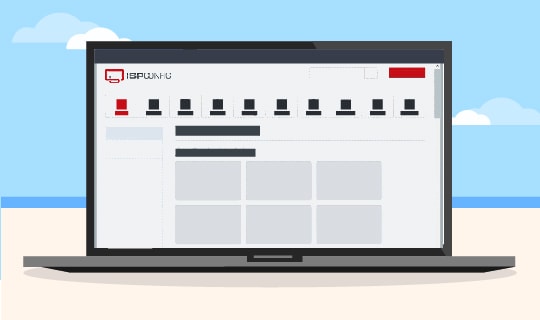 Our Cloud servers combines power and reliability for guaranteed quality
By using technology, like CloudLinux® and KVM, we offer servers that are both powerful and easy to use. And by building our servers with state-of-the-art components, we guarantee truly revolutionary speed.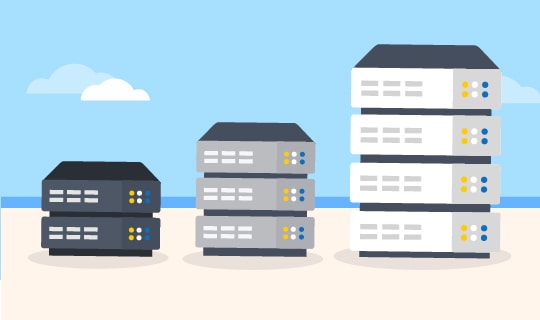 Technical characteristics of Cloud servers
Choose your formula and start today !

CLOUD CPANEL S

BOOST YOUR SITE

CLOUD CPANEL M

PROFESSIONAL CLOUD SERVER

CLOUD CPANEL L

PREMIUM QUALITY


Price of our formulas

Choose your formula and start today !

CLOUD CPANEL M

PROFESSIONAL

CLOUD CPANEL L

PREMIUM QUALITY

FREE Domain  

1

1

1

 SSD RAID Storage  

60Go

120Go

160Go

RAM  

16 Go

32 Go

48 Go

Processor  

DUAL INTEL XEON 6 HEARTS

DUAL INTEL XEON 12 HEARTS

DUAL INTEL XEON 16 HEARTS

dedicated vCore  

1 (1×3.4GHz)

2 (2×3.5GHz)

3 (3×3.7GHz)

Web traffic  

Unlimited

Unlimited

Unlimites

Anti-DDoS PRO  

1
1
1

SSH user access  

1
1
1

MySQL5 Server

1
1
1

PHP, Perl, Python, Ruby  

1
1
1

Anti-virus and anti-spam  

1
1
1

Webmail Roundcube  

1
1
1

Email accounts  

Unlimited

Unlimited

Unlimited

Email server (pop/imap/smtp)  

1
1
1

Gestion multi-domaines  

1
1
1

Données sécurisées  

1
1
1

Assistance 7days/7  

1
1
1
A question about our Cloud servers ? (FAQ)
What is a cPanel cloud server?
A cPanel cloud server allows you to host your / your websites on a server already installed and secured with the cPanel and WHM control panel. The cPAnel cloud server, is a derivative of a VPS hosting but improved, it is a perfect environment for hosting websites that with dedicated resources, such as RAM, disk access and vCPU. This is accomplished by virtualizing a dedicated server and distributing resources among users on that server. It also allows you to offer web hosting services and domain names to your customers. CPanel and WHM management panels allow you to be completely autonomous in the management of your customers, billing, creation and allocation of web hosting packages etc. You can also give access to your customers to let them manage their website, e-mails etc …
What are the advantages of cPanel cloud server hosting?
Each cPanel cloud server is guaranteed with dedicated resources. This means that your server will always receive the specified amount of RAM, CPU, IOPS and disk space you have chosen, regardless of what other users are doing on the same server cloud infrastructure. This allows greater stability and performance for your website (s).
Are cPanel cloud servers scalable?
Yes, the servers are scalable. You can change the formula at any time from your customer account. We will then only ask you to pay the difference between your current pack, and the new server chosen, in proportion to the months remaining to your commitment. Every change is totally transparent that it allocates more resources vCPU, RAM, IOPS .. this is almost instantaneous thanks to the cloud technology, no break any restart of server.
How does renewal work?
The cPanel cloud servers are by default subject to tacit renewal. If the account is not terminated by its owner, then our system will automatically charge the amount due for the next period on the means of payment used to purchase. To terminate, simply contact our sales department from the "Support" section of the Customer area.
More 190,000 websites hosted on our Cloud servers!