How the MisterHosting Affiliate Program Works
Registration is simple & fast
We designed a simple and effective affiliate program To enable you to earn money without results constraints!
Select the banners you want and install them on your site. When a visitor places an order from one of these, you earn a commission and you just have to ask for the payment of your validated commissions!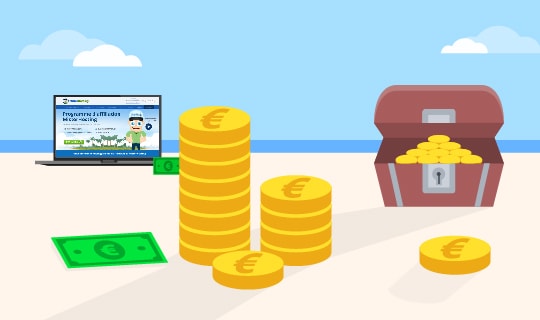 The benefits of our program
Un Intuitive panel allowing you to manage your affiliation through detailed statistics to optimize your sales.
De many banners will be at your disposal with attractive designs but also many widgets to attract more prospects to our site and so allow you to generate more sales. The more your visitors place orders, the more the commissions will be advantageous!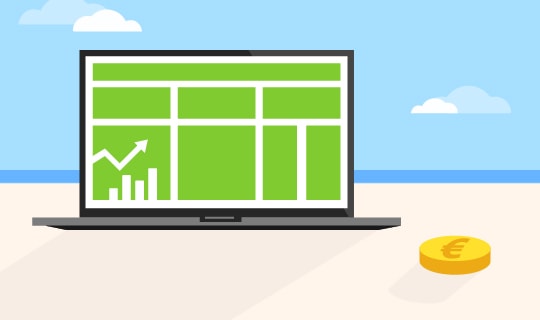 A question about the MisterHosting Affiliate Program? (FAQ)
How to recover his commissions?
For commissions are released 6 months after the contract is issued. All you have to do is request it from the affiliate platform.
Is the registration fee?
No, there is no fees to register for the affiliate program from MisterHosting.
You also have no results constraints.
Does my site have special conditions?
Yes, to sign up for the MisterHosting Affiliate Program, you must respect the conditions below :
Have your own website
Your site must not contain pornographic, erotic content, incite racial hatred, violence, sexism, discrimination and any other content intended to harm the youth and any other category of population; sites whose contents violate the laws in force and whose contents are not in agreement with the intellectual property
Ads banners and other widgets will have to be displayed on your website
How to integrate banner ads to my site?
From the affiliate platform, you will have access to banners and widgets. You will only need to retrieve the HTML code provided and paste in the source code of your site where you want it to appear.
If you wish to have help at this level or more information about the MisterHosting Affiliate Program, we invite you to contact our support.
+ 140 000 clients hosted on our servers